We Are EverythingHR. We do one thing—HR. We are human capital experts. We are problem-solvers. We make things simpler. Through strategic human resource initiatives, we help businesses go to the next level. Our services are tailored to the unique needs of your business and your employees, whether you need all of our products and services or just a little help here and there. EverythingHR offers peace of mind–we handle all the intricacies of HR so that you can focus on the things that make your business a success.  We have all the human resource products and services your organization needs to go to the next level under one roof.

EverythingHR has a Professional Employer Organization (PEO) and an Administrative Service Organization (ASO) model for businesses and organizations of all industries and sizes.
The Administrative Services Organization (ASO) solution and Professional Employer Organization (PEO) solution both enable employers to cost-effectively outsource the administration of payroll, human resources, employee benefits, and workers' compensation. The PEO Solution creates a co-employment relationship, whereas the PEO assumes control and liability related to employer risks and responsibilities. In comparison, the ASO Solution provides the same level of dedicated support to manage these responsibilities on your behalf but does so without creating a co-employment relationship.  Contact us today to discuss which solution is best for your business or organization.  We would welcome the opportunity to earn your trust and deliver you the best human resource products and services in the industry.​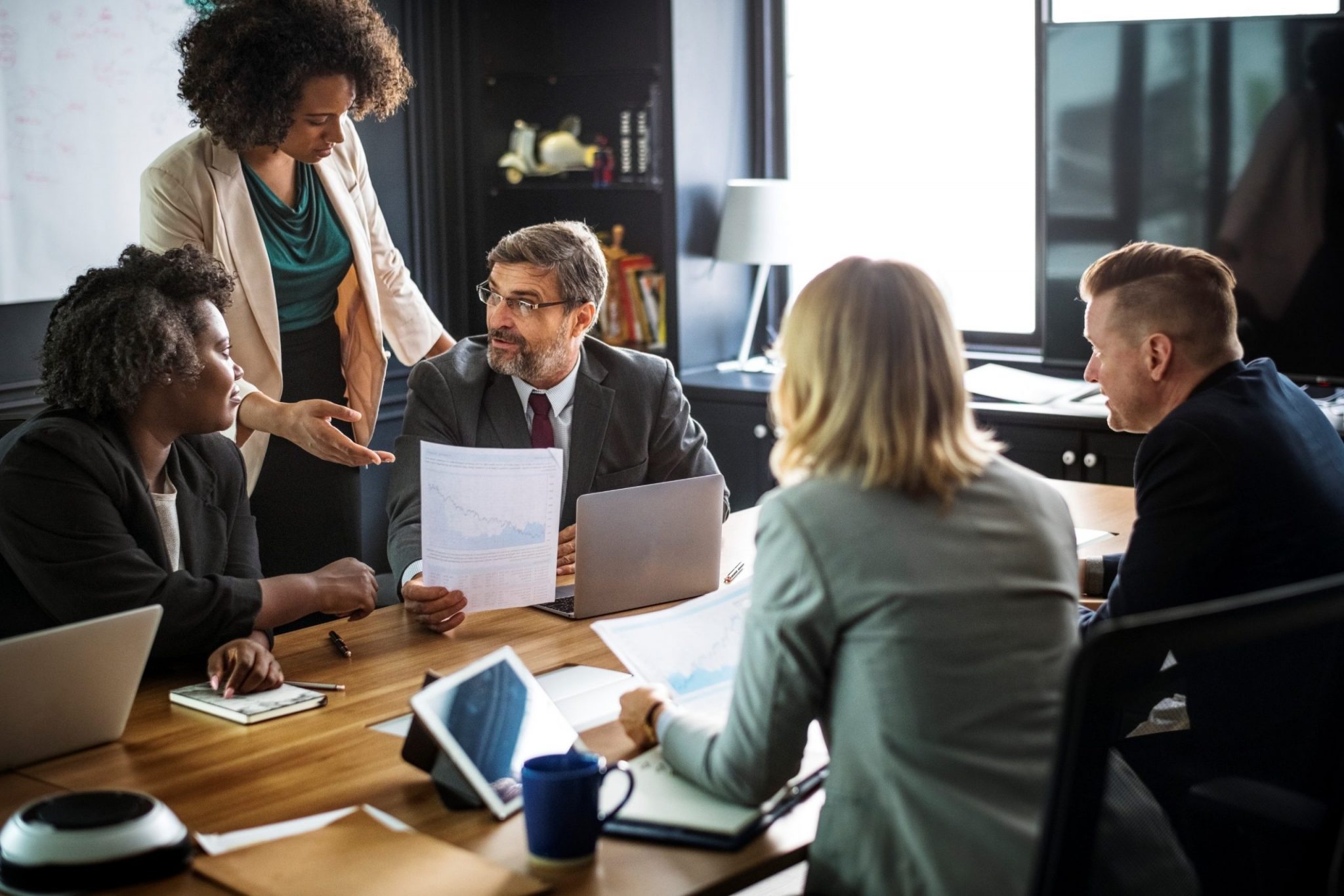 Felicia G. Harris, CFP®, MHRM, SHRM-SCP ​
An award-winning Human Resources Innovator and Financial Expert, Felicia G. Harris is Principal and CEO of EverythingHR and EverythingHR Financial Services in Rochester Hills, Michigan. She is also founder of the EverythingHR Talent Development Institute with headquarters in Rochester Hills and classrooms in Detroit's TechTown as well as local college campuses. Ms. Harris has over 30 years of HR experience and more than 25 years of employee organizational and professional development training experience.  She has worked with and counseled C-Level management and community leaders her entire professional career. Ms. Harris has 30-plus years of executive leadership experience in the financial industry. She has overseen over $1 billion in assets, and served in the financial industry as a Vice President for more than 25 years. Among her many awards are the 2019 Crain's Detroit Business HR Excellence Award; 2019 MichBest Triple Trusted Advisors; 2019 Crain's Detroit Business Notable Women of HR Award; 2019 Corp! Magazine Most Valuable Entrepreneur; 2018 & 2019 Corp! Magazine Salute to Diversity Award; 2013 – 2017 Hour Detroit Magazine Wealth Manager Award; 2013 – 2017 dbusiness Wealth Manager Award; 2016 Great Lakes Women's Business Council Volunteer of the Year; and 2015 NAAAHR Leadership Award. Ms. Harris is the author of "Hire to Drive Business," a guide for small business multi-generational talent management.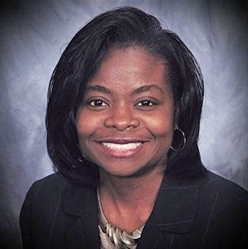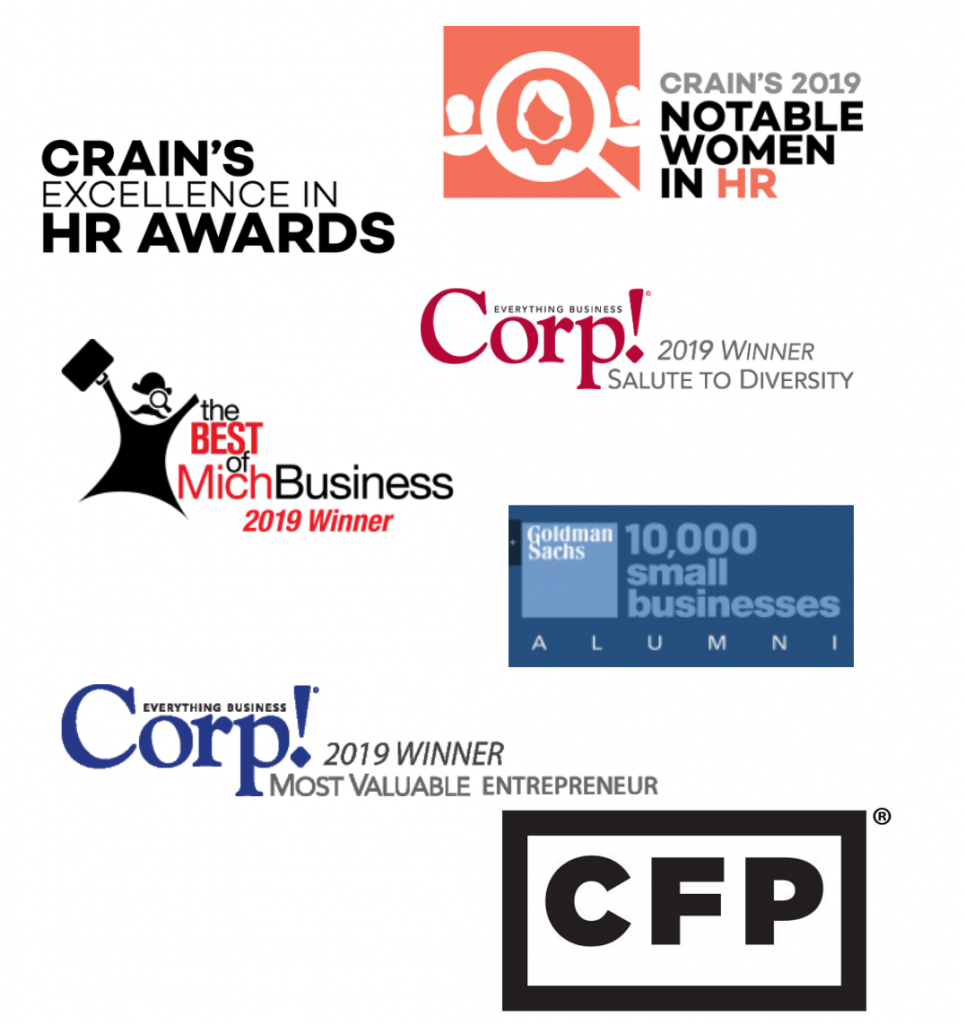 Felicia G Harris has a BBA in Finance and an International Business Certificate from the University of Detroit. She earned her MSA in Human Resource Management from Central Michigan University. Felicia is a Goldman Sachs 10,000 Small Business Alumni. She is IACET Accredited. She is a Financial Advisor, CERTIFIED FINANCIAL PLANNER ™ and FINRA Financial Industry Arbitrator. Felicia was also Series 7, 8, 63, 65 as well as Life, Health and Valuable Life Insurance licensed.
Felicia G. Harris has taught undergraduate and graduate business courses and has supplied human resource and professional development training to small business owners for the US Small Business Administration, Pure Michigan Business Connect, Small Business Development Center, Macomb-Oakland University Incubator, Michigan Minority Supplier Development Council, Michigan Economic Development Corporation, and Great Lakes Women's Business Council.

What Our Clients Are Saying
Felicia is not only a tremendously technically skilled and credentialed HR leader, but also a compassionate small business advocate with specific emphasis on fellow Women-owned businesses, as well as business owned by Black, Hispanic/LatinX and other racially and ethnically diverse individuals. She has achieved success in building her business leveraging over 30 years in expertise in HR and Finance, with notable acknowledgements from Crain's Detroit, Hour Detroit, dbusiness and Corp! Magazine recognizing her significant contributions as a regional executive, as well as through volunteering and mentoring of local entrepreneurs. Her work with thousands of entrepreneurs as a member of TechTown's Professional Services Network over the past five years and in partnership with Detroit Means Business and other area small business COVID relief efforts in the past year truly sets her apart. As an active executive in her field known to keep on top of local, state and national industry trends, she leveraged her expertise to assist hundreds of small business owners in navigating critical HR issues such as navigating unemployment, recalling employees to the workplace and developing workplace COVID standards, as well as through SBA PPP loan guidance.
"K-Tec Systems has contracted with EverythingHR to help with updating our employee manual, hiring and review of new staff as well as the task of ending a staff's employment. Felicia Harris and her team's professionalism and knowledge on each of the services we needed, defiantly made us see the importance of contracting these tasks They also were very helpful with understanding the PPP, grants available to help us during this pandemic. K-Tec feels that EverythingHR is an important part of our team"
"On behalf of the Infinite Technologies LLC organization, I would like to thank Felicia Harris & the entire EverythingHR team for all your efforts regarding our Covid-19 policies and employee handbook updates during the pandemic struggles that we all face. Your working knowledge and commitment to helping us shape our policies has been beneficial to our entire organization and it is greatly appreciated. We look forward to our future projects."
"As a heavily federal and state regulated motor carrier, we recently had the pleasure of working with and using EverythingHR services to assist us with a workman compensation underpayment claim. EverythingHR was able to provide a high level of attention and commitment to all details during the process. Not only have our issues been solved, but we saved over $60,000 and have been educated on how to perform better. We highly recommend EverythingHR and look forward to our new business relationship with the company.
"I am the owner of a small cosmetics manufacturing business and was preoccupied with running and growing my business. When a former employee made an EEOC claim against me, I was overwhelmed. I contacted an attorney, and they were going to charge me $750 an hour. I contacted the SBDC and several other organizations, and all of them advised me to contact EverythingHR. After talking with Felicia, I decided to hire them. EverythingHR investigated the claim, responded to the EEOC, provided me with a timeline to set up policy and procedures for my company, and trained me on human resources processes. In the end, the EEOC found no merit in the former employee claim."