EverythingHR Information System
All-in-One Virtual HR Department
EverythingHRIS is a cloud-based integrated human resource information system that will equip you with all the human resource essential tools you need to "Hire to Drive Business".  Today's recruits and employees demand that employers have technology that will support them from recruitment to retirement.  EverythingHRIS is designed to assist you with all the tasks you should be doing and simplify the tasks you should not be doing. EverythingHR News "Trends to Watch" will provide business owners, HR professionals and managers with the latest employment law news and emerging workplace ​trends in your home state and across the United States.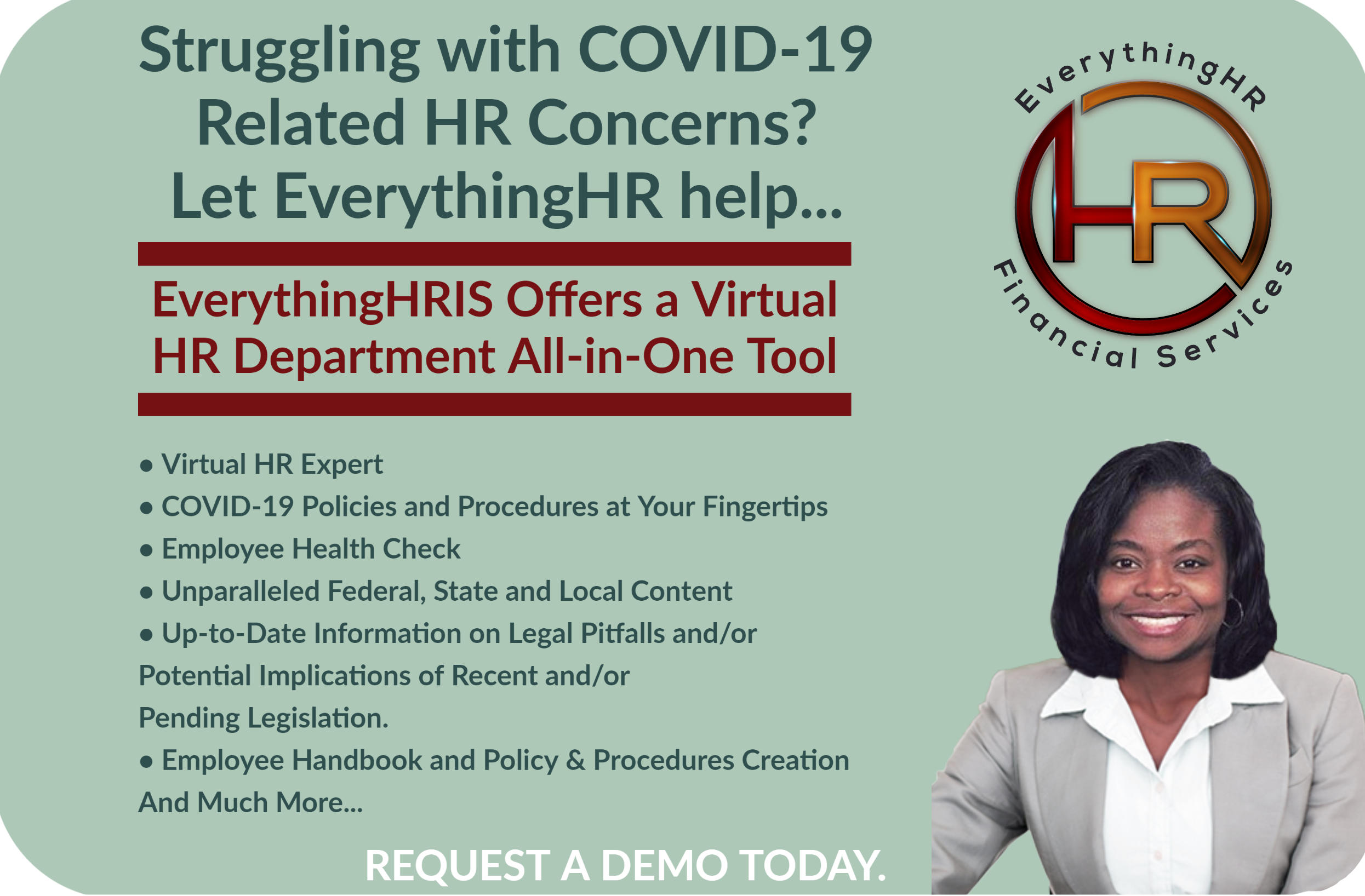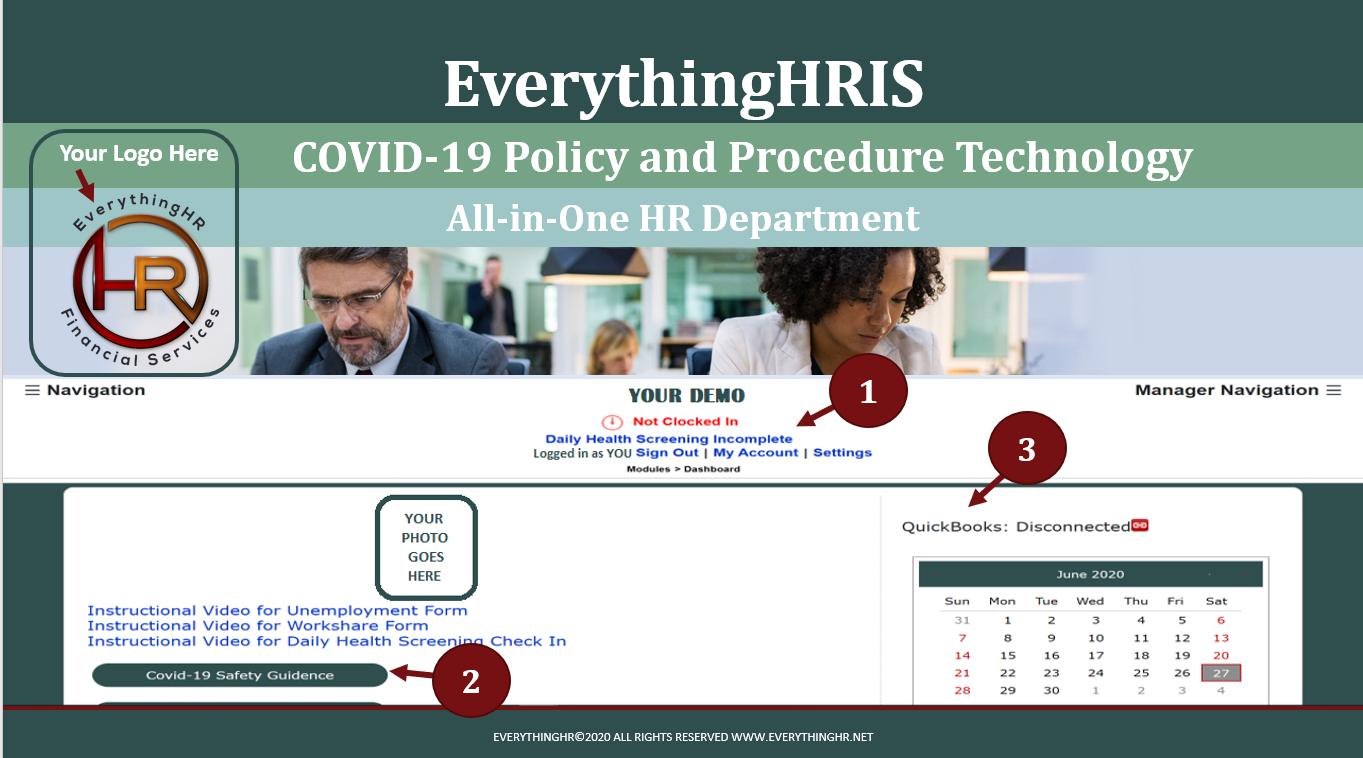 Support@EverythingHRFS.net
EverythingHRIS all-in-one virtual HR Department has a self-serve portal that will allow employees to complete their COVID-19 health screening check update their personal information, tax withholding, track and request PTO, pay stubs, w-2's, benefits, sign-up for training, assessments, create an employee handbook, policies and procedures and more.  Best of all you will be able to track absenteeism on your attendance dashboard. Recruits can upload their resumes, assessments, schedule an interview, track the recruitment process, easily convert to an employee, and view an online orientation to complete their onboarding.  It is widely known that employee turnover hurts your bottom line and having an onboarding program is known to increase retention.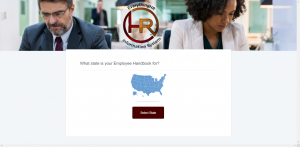 This System is Feature-Rich. Therefore, We Encourage You to Contact Us for a Live Demo.
EverythingHRIS Claim Center will allow you to use the State of Michigan Employer Filed Claims (EFC) service.
By participating in the EFC program, you can submit unemployment claims information online on behalf of your full-time employees who are temporarily or permanently laid off.  This fast, secure way of transferring claims information allows you to better manage the accuracy of the information provided to TIA-UI. Using EFC also means you will have a record of all approved layoffs to match against incoming unemployment charges to your account.
A few additional benefits available to EFC program participants:
Access to an exclusive team of TIA-UI customer service professionals to answer your questions and walk you through the process
A temporary waiver of the work registration requirement may be available to assist employers with workforce retention efforts during short-term layoffs
On-site informational meetings and helpful resource materials are available for employers and their workers before a known layoff.
This method will also help the unemployment office process claims faster because the claims will be processed in bulk as opposed to individual claims. 
Not overwhelm the state unemployment online system.
EverythingHRIS claim center can respond to unemployment claims, FMLA claims, workman compensation claims, and investigate harassment and discrimination claims.
Now you can do all these things in-house but there are advantages of having an independent 3rd party such as EverythingHR do this for you.
EverythingHR professionals are trained and impartial in investigations.
We have experience conducting investigations involving all levels of employees across many industries.
EverythingHR understands the importance of meeting legal obligations and being practical with our clients.
EverythingHR is often less expensive than hiring outside counsel.
EverythingHR is respectful of everyone involved and understands the complexities that surround these issues.
Ethics and integrity are a part of our values. EverythingHR's strong code of ethics prevents disclosure of client information beyond the legal boundaries of subpoenas, depositions, and litigations; no information will be shared with outside parties unless legally required to do so.
Attend hearings
Gather evidence
Respond to a request for FMLA Leave and track FMLA Leaves
Electronically respond to unemployment notices in a state approved format
Respond to workman compensation claims
EverythingHR Strategic Planning
EverythingHR strategic planning is designed to demonstrate how workforce measures can impact your bottom line. Businesses must combine workforce measures with broader business data to strategize growth, uncover and solve organizational problems.
The benefits of human resource metrics include:
You can analyze how to leverage employees to maximize performance
Create and track your business strategy​
​​​​​​​Tie your business strategy to a human resource strategy
Ask the critical human capital questions
Identify traits of success to detect who is likely to succeed, especially for pivotal jobs that drive a lot of value
Determine the number of employees your organization need based on revenue
Federal, State, and Local employment laws are complex, often conflicting, and at times counter-intuitive.  Violations, unintentional as they may be, lead to lawsuits, fines, bad publicity, loss of talent, employee dissatisfaction, and lost business.  Mitigating those risks is a key measure of success for the Human Resource function. Our employee module offers powerful and comprehensive Human Resource capabilities; providing the functionality you need to tackle the most challenging HR issues. This feature-rich HR module includes full benefits administration, job history, compensation management, EEOC reports in addition to other core data.
With EverythingHR's time tracking and scheduling option, employees can clock in / out from a computer, cell phone, or ZK Brand Biometric Time Clock. You can easily schedule shifts with a click of the mouse. The time tracking option combined with the existing PTO / Leave tracking in EverythingHR provides your organization with a comprehensive time and attendance process.
Employees should always play a role in their development.  EverythingHR will create professional-quality reviews in minutes. Employee appraisals made easy and painless for managers with 1000's of pre-written sentences that have passed legal review. Our employee performance evaluation form is flexible and customizable to match to your corporate policies.
Employers must play a role in workforce development.  EverythingHR will allow employers and employees to design a development plan and track their progress.  To ensure that businesses can realize a positive return on their training and development initiatives, keeping operating costs down is essential, and ELSC is eager to partner with your organization to make it happen.  We know how important it is to attract and retain knowledgeable and skillful employees, and therefore, we have over 200 courses (training courses are sold separately) that will help you keep your employees technically advanced.
Today's recruits expect employers to have technology that will service them from recruitment to retirement, and our feature-rich recruitment solution can be used for any organization. EverythingHR allows you and your team to quickly locate, track and manage your best applicants for each open position. Track key candidates through each stage of the hiring process, making your recruitment process easier than ever. Post jobs that applicants can view within your career center. Includes an applicant interface that allows applicants to apply for jobs directly.
Do you need to talk with an HR professional? We have Employment Attorneys and HR Professionals here to help. Simply email, chat, or call and we will respond to your HR-related questions.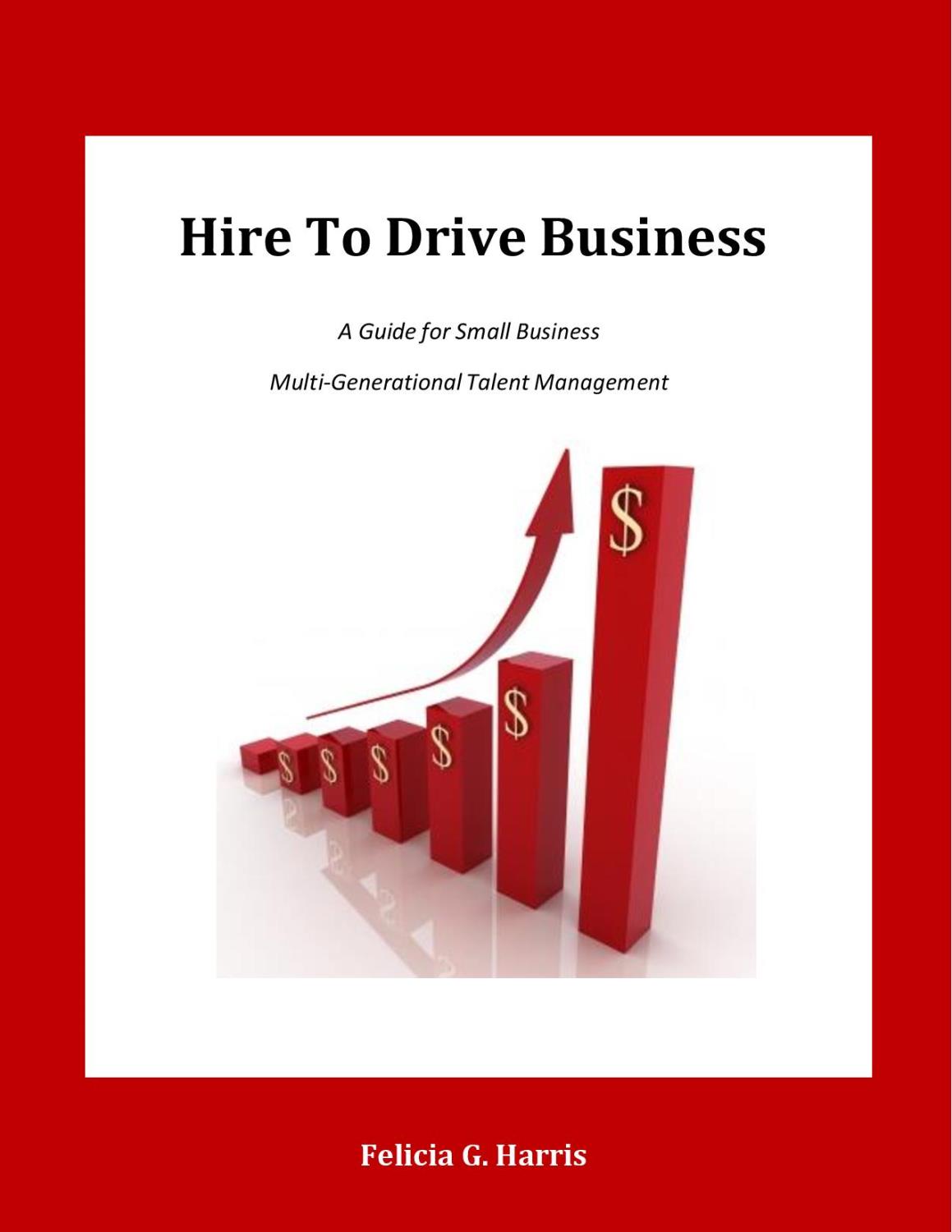 A Guide for Small Business Multi-Generational Talent Management
This comprehensive guidebook explains everything a small business entrepreneur needs to know about hiring and retaining the right talent that aligns with the entrepreneur's goal and vision to drive business. Hire to Drive Business brims with insight, information, and concrete examples that will help you build and manage a workforce to reach business success. Author Felicia G. Harris, a human resources consultant with years of experience, believes it all starts with leadership.
Available at Barnes & Noble, Amazon, and Kobo