EverythingHR Professional Employer Organization (PEO) solution enable employers to cost-effectively outsource the administration of payroll, human resources, employee benefits, and workers' compensation.
Why a PEO?
 

By providing payroll, benefits, and HR services and assisting with compliance issues under state and federal law, PEOs allow small businesses to improve productivity and profitability, to focus on their core mission, and to grow.

According to a recent study by noted economists Laurie Bassi and Dan McMurrer, small businesses that use PEOs grow 7 to 9 percent faster, have 10 to 14 percent lower employee turnover, and are 50 percent less likely to go out of business.

Through a PEO, the employees of small businesses gain access to big-business employee benefits such as: 401(k) plans; health, dental, life, and other insurance; dependent care; and other benefits they might not typically receive as employees of a small company.
EverythingHR will  provide you with a dedicated team that will customize a  program for your organization.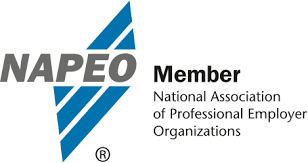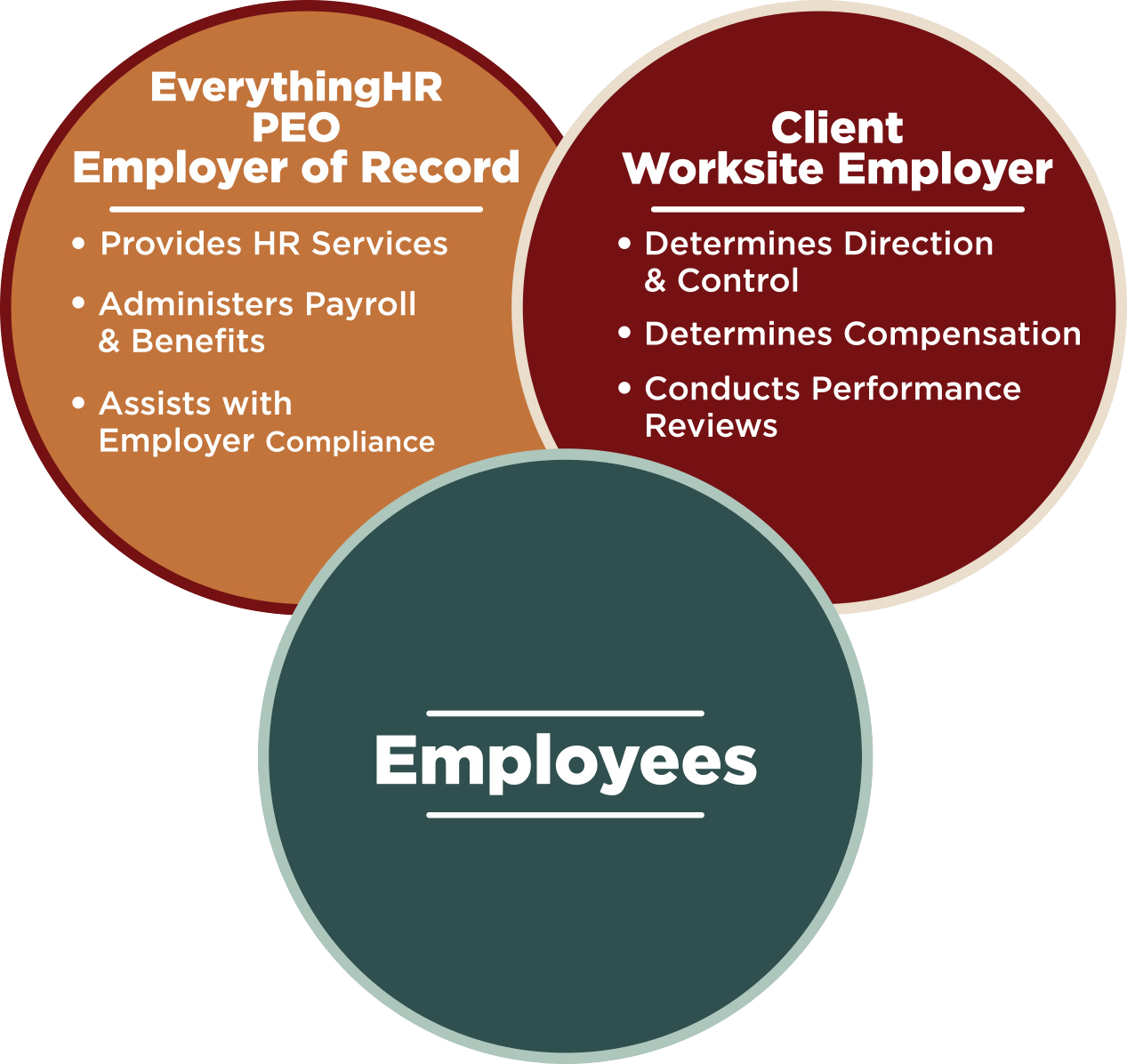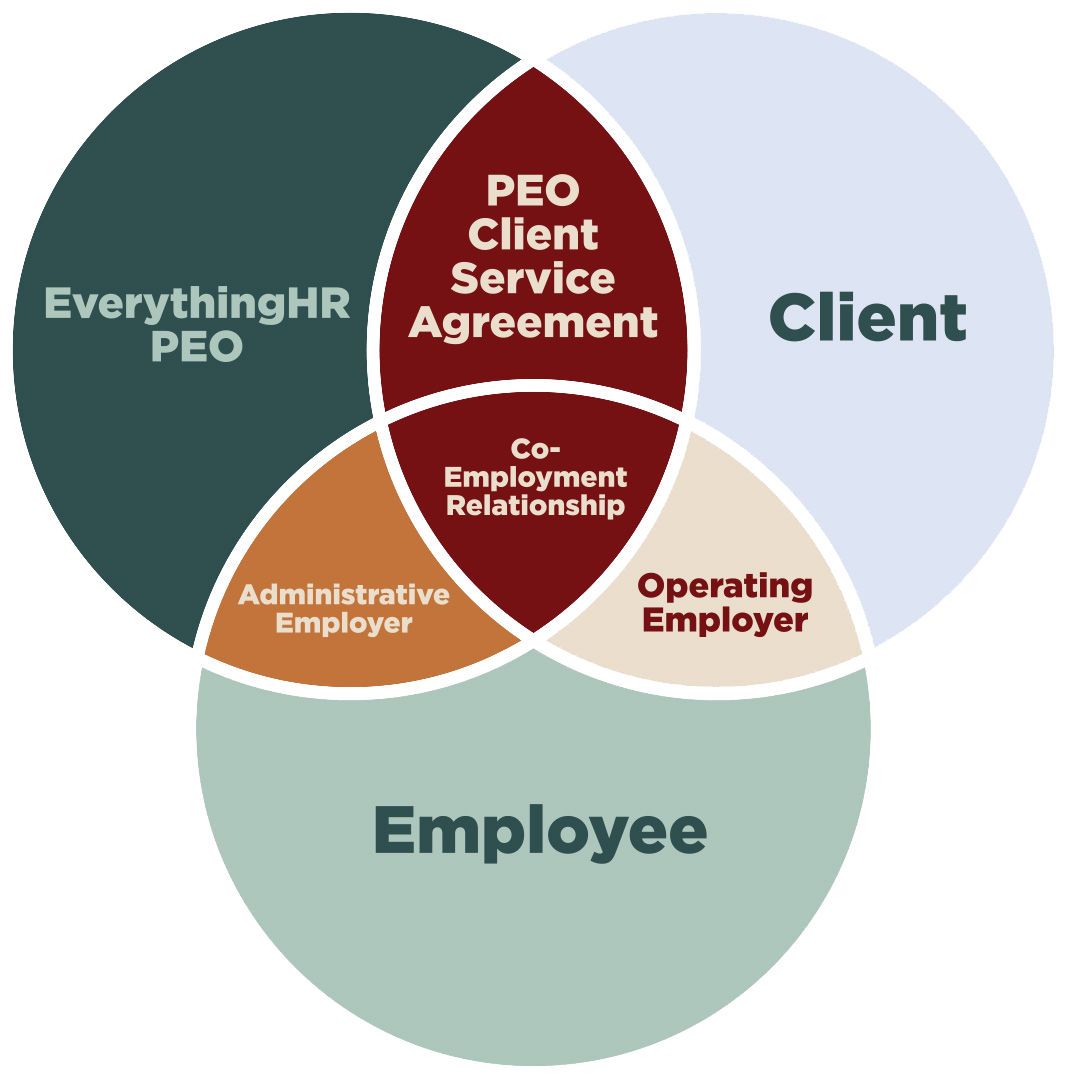 The areas where PEOs can deliver significant value to their clients can be divided into three broad categories:
Improving clients' ability to attract, motivate, and retain employees.
Enabling clients to focus on their core businesses while PEOs handle all HR matters; and
Lowering HR-related expenditures.
Annual ROI (cost savings alone) from using a PEO
27.2%
The 27.2 percent estimate is based on calculating cost savings for PEO clients in the following five HR-related areas:
HR personnel costs
Health benefits
Workers' compensation
Unemployment insurance (UI)
Other external expenditures in areas related directly to HR services (payroll services, benefits, etc.)
What Our Clients Are Saying
Felicia is not only a tremendously technically skilled and credentialed HR leader, but also a compassionate small business advocate with specific emphasis on fellow Women-owned businesses, as well as business owned by Black, Hispanic/LatinX and other racially and ethnically diverse individuals. She has achieved success in building her business leveraging over 30 years in expertise in HR and Finance, with notable acknowledgements from Crain's Detroit, Hour Detroit, dbusiness and Corp! Magazine recognizing her significant contributions as a regional executive, as well as through volunteering and mentoring of local entrepreneurs. Her work with thousands of entrepreneurs as a member of TechTown's Professional Services Network over the past five years and in partnership with Detroit Means Business and other area small business COVID relief efforts in the past year truly sets her apart. As an active executive in her field known to keep on top of local, state and national industry trends, she leveraged her expertise to assist hundreds of small business owners in navigating critical HR issues such as navigating unemployment, recalling employees to the workplace and developing workplace COVID standards, as well as through SBA PPP loan guidance.
"K-Tec Systems has contracted with EverythingHR to help with updating our employee manual, hiring and review of new staff as well as the task of ending a staff's employment. Felicia Harris and her team's professionalism and knowledge on each of the services we needed, defiantly made us see the importance of contracting these tasks They also were very helpful with understanding the PPP, grants available to help us during this pandemic. K-Tec feels that EverythingHR is an important part of our team"
"On behalf of the Infinite Technologies LLC organization, I would like to thank Felicia Harris & the entire EverythingHR team for all your efforts regarding our Covid-19 policies and employee handbook updates during the pandemic struggles that we all face. Your working knowledge and commitment to helping us shape our policies has been beneficial to our entire organization and it is greatly appreciated. We look forward to our future projects."
"As a heavily federal and state regulated motor carrier, we recently had the pleasure of working with and using EverythingHR services to assist us with a workman compensation underpayment claim. EverythingHR was able to provide a high level of attention and commitment to all details during the process. Not only have our issues been solved, but we saved over $60,000 and have been educated on how to perform better. We highly recommend EverythingHR and look forward to our new business relationship with the company.
"I am the owner of a small cosmetics manufacturing business and was preoccupied with running and growing my business. When a former employee made an EEOC claim against me, I was overwhelmed. I contacted an attorney, and they were going to charge me $750 an hour. I contacted the SBDC and several other organizations, and all of them advised me to contact EverythingHR. After talking with Felicia, I decided to hire them. EverythingHR investigated the claim, responded to the EEOC, provided me with a timeline to set up policy and procedures for my company, and trained me on human resources processes. In the end, the EEOC found no merit in the former employee claim."