An MVP in sports merely makes his or her team better. An MVP in the business realm, meanwhile, can not only improve an individual company's operations, but also make a positive difference within a community or even society as a whole.
Corp! magazine's Most Valuable Professionals, Entrepreneurs, and Millennials awards recognize individuals who are making Michigan a better place to live and work by creating job opportunities, driving economic growth, nurturing community advancements or leading successful companies.
We feted our MVPs April 25 during an awards presentation and program at the Colony Club in Detroit.
Here are brief bios of all the winners, as well as some of their thoughts about leadership and insights into what drives them. Click on an individual's name to read more about them.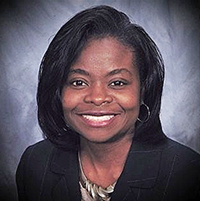 MOST VALUABLE ENTREPRENEURS (Felicia G. Harris)
To Felicia G. Harris, CEO and founder of EverythingHR Financial Services and EverythingHR, which provides human resources and financial services to more than 250 businesses and organizations across the nation, success is feeling fulfilled. "It's when you feel you've accomplished something meaningful and that you have made a difference in someone's life — or business, in my case, because I work with other businesses."
Harris began thinking about her career and what retirement would look like about a dozen years ago. She had also worked as a stockbroker and a financial planner and also did training. "As I began thinking about what I would do next, someone from the U.S. Small Business Administration reached out to me and said, 'We really need your HR skills and training.' That's when I decided to form my HR business and officially become an HR professional."
One of the biggest misconceptions about entrepreneurship is that there are always going to be overnight successes, Harris said. "I don't think that people realize that you start at the bottom and work your way upward — like a ladder. You don't want to skip a rung, because you're missing valuable information and experience. It's those steps that help you learn your business, providing lessons that actually help you form a solid foundation. There's a lot of work that goes into a business, sleepless nights, stress, worry, planning, struggles, that people looking on from the outside just do not see. These are the things that give you strength and build the character you need to succeed and keep succeeding."
Her advice to young people: "Whatever you decide to do — be an entrepreneur or work for a small business or corporation, make sure you are doing it for the right reason. Stay true to yourself. If you don't know what you want to do, ask yourself, 'What are my passions? What do I like to do?' If you follow that course, you will do well. Whatever path you take, remember to strive to keep learning. Landing a dream job or starting a business is only the beginning. Always strive to better yourself, to expand your knowledge base."